CHILDREN BALLET FOLKLORICO CLASSES:
Leyenda Ballet Folklorico offers a very unique folklorico class teaching system. Now we even offer ballet folklorico classes online from the comfort of your home. It does not matter if your children did not danced before and are beginners. Leyenda is a very structured group and aims at the highest level we can achieve together. It is important that the child really wants to learn and is alert, focused, has memory skills and good cardio fitness to jump and stomp the folklorico steps. Children must know their left and right and follow such verbal instructions. They need to be eager and enthusiastic and determined to win. For this reason, whether kids are taking folklorico classes online or at our studio face to face we advice to start at 7 years old or older.
CLICK ON OUR Schedule tab to see all the Children folklorico classes.
SCHEDULE OF ONLINE CLASSES:
Zoom Online Kids 7yrs+ TUESDAYS 4:10-5:10PM
Zoom Teens/College age TUESDAYS 5:30-7:30PM
Also more clases are forming so please ASK FOR NEW SCHEDULE.
INSTRUCTIONS FOR ONLINE CLASSES ONLY:
(1) Email or call and LEAVE A VOICE MAIL with details like age of your kids and if they danced before or say the class is for you, your age and if you have danced before.
(2) We'll email you answers. If you agree and want to proceed and enroll, then please reply to the email asking for an ENROLLMENT PHONE CALL. We will CALL you to enroll you. This way all your questions will be answered and you will be in our system. We Do Not ask you for credit cards. We only receive payment via ZELLE and check for your protection.
(3) Once you have paid your class you receive the links to your classes for that month. Classes are once a week so you get 4 or 5 links per month for 4 or 5 classes.
(4) If you are new to ZOOM you need to download this app on the devices you will use example your tablet, or laptop or phone. The app is free.
(5) Get familiar with ZOOM by watching some ZOOM YouTube tutorials
(6) The day of the class you Turn On your Zoom app, you click on the link I email you and put the password and that's it. Simple.
(7) PAYMENT METHOD: As we said we do not take credit cards. We receive ZELLE, check.
I do not own the studio so DO NOT MAIL IT TO THE STUDIO (your payment could get lost or never received)
Keep reading ...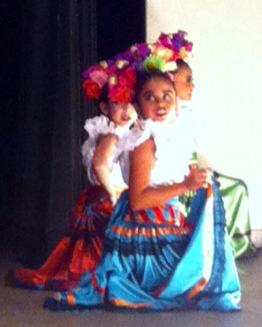 To start, LEYENDA DANCE COMPANY has created a unique own dance style within ballet folklorico. We created high kicks and our own skirt work movements that are subtly different than what is out there. We wanted to be different from the beginning. At first we only offered classes to teenagers and adults. The style was so popular it is now copied and imitated by many groups. The children folklorico classes started in 2009.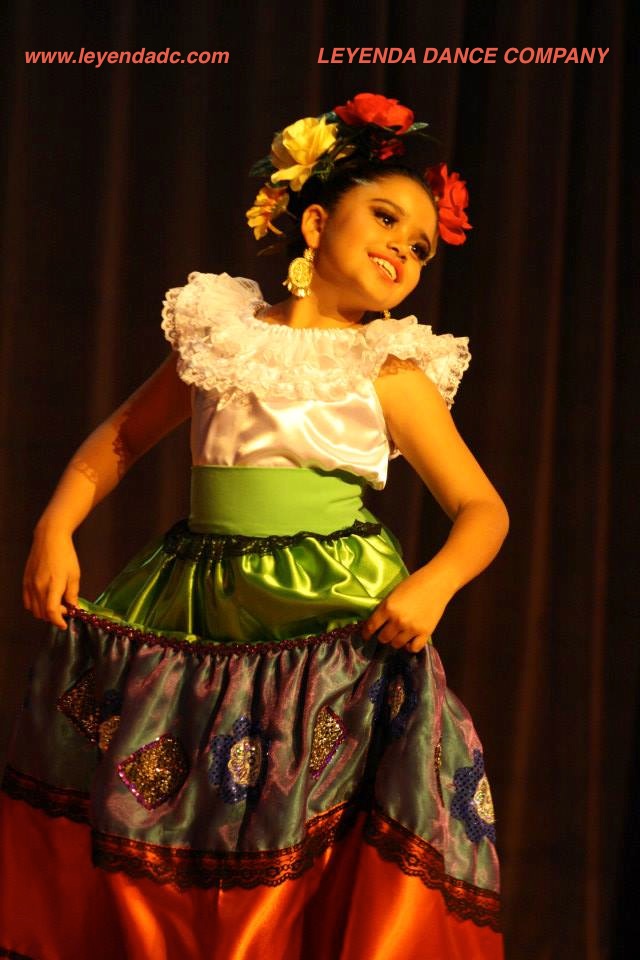 Our ballet folklorico dance classes offer not just dance instruction but, posture, stage protection, dramatization, interpretation, classical ballet technique, body conditioning, stamina and endurance, choreography, etc
It is amazing how our 7-11 year old students perform the SAME CHOREOGRAPHY than the 20 year old adults. However, what is really remarkable is that the children can perform with such grace, passion, strength as the adults. Visit our picture gallery or visit our Facebook page to see pictures of the children in action. OUR PICTURES SPEAK FOR OUR WORK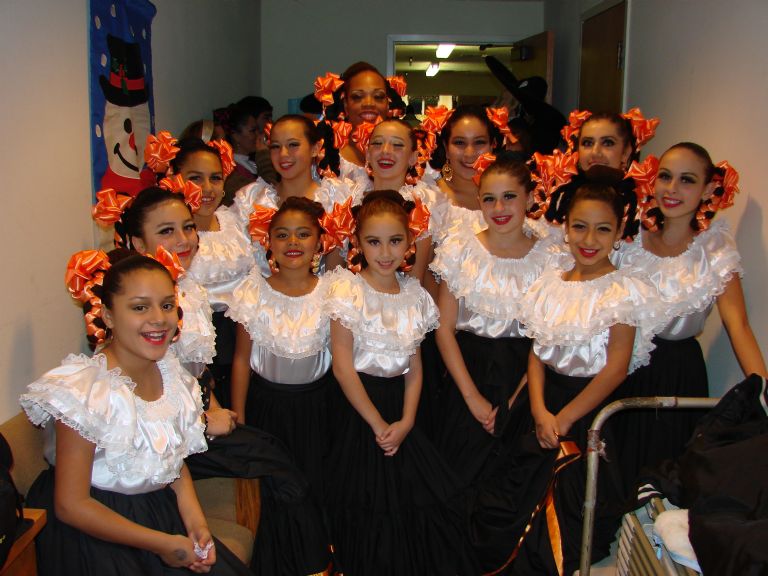 SPECIAL OFFER BY LEYENDA DANCE COMPANY:
ON-LINE CLASSES ARE FORMING NOW. CALL or Email to reserve your spot. Learn from the comfort of your home.
TODDLERS (Ages 4-7 ) (RIGHT NOW WE DO NOT HAVE TODDLER CLASSES) ( We are only currently taking names for waiting list to open as soon as we have 15 students to be able to do the class)
CHILDREN (Ages 7-12) SUNDAYS click to See schedule.
We reserve the right to recommend a class that fits the skill.
We reserve the right to refuse service.
By Paying tuition you agree to our terms and conditions and we hold the right to run our company the way we see fit.
WE ALSO OFFER CLASSES FOR YOUTH AND YOUNG ADULTS SEE THE TAB LABELED "SCHEDULE" OR VISIT THE YOUTH ACADEMY TAB. Don't forget we have now MOMS CLASSES FOR ADULT WOMEN up to 55 yrs old. Reserve your class. Contact us.
LEYENDA DANCE COMPANY hopes to welcome you to our team very soon. Our classes are on SUNDAYS. This makes it easier for busy parents who get off from work late during the week.
GIVE YOUR KIDS GREAT MEMORIES
JOIN NOW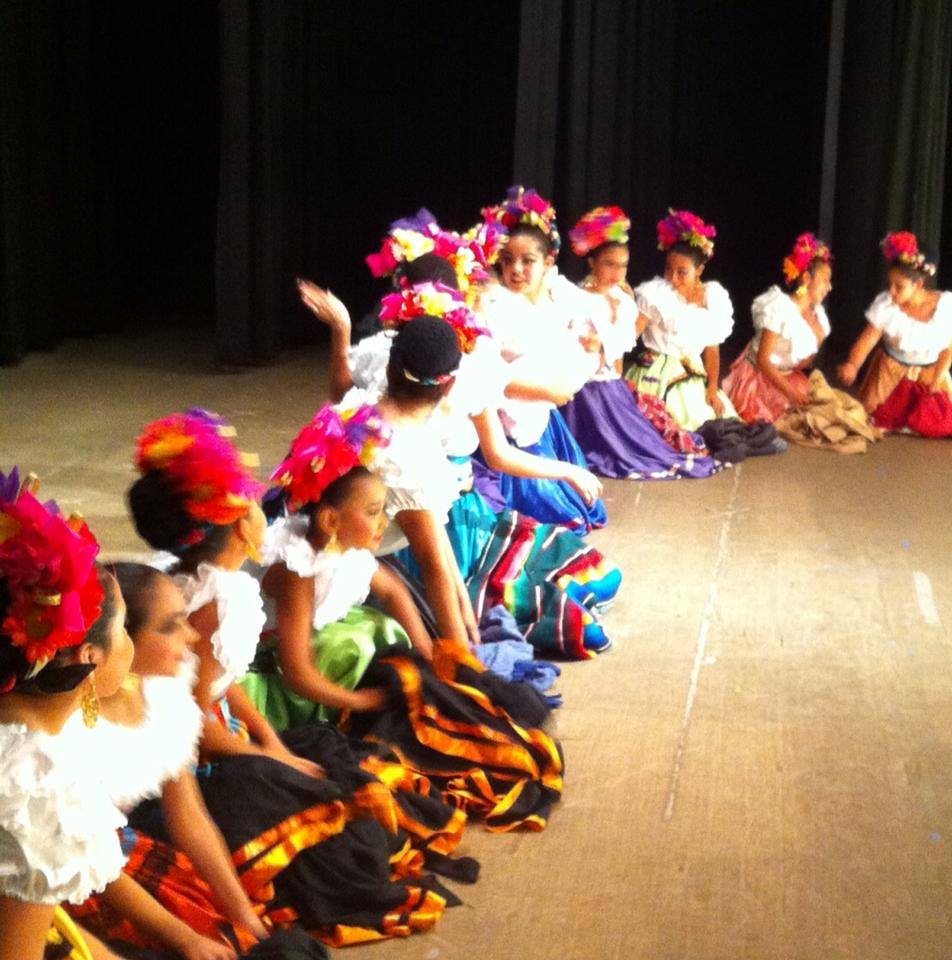 *We reserve the right to refuse service.